LEVERAGE
Consult. Focus. Make a Difference.
OUTCOME BASED CONSULTING
From conceptualization to commissioning through validation of the facility, we enable a combination of clinical expertise and basic research to pursue novel diagnostic tools focusing on various fields in molecular biology, cell biology, microbiology, immunology and bioinformatics.
WORLD CLASS TRAINING
Standard and customized training programs targeted at bridging the gap between industry and academia. We have relationships with leading Universities across India.
COMPREHENSIVE RESEARCH SOLUTIONS
Molecular Biology | Analytical Chemistry | Industrial Microbiology | Molecular Diagnostics
CUTTING EDGE INFRASTRUCTURE
Advanced systems, spanning all unit operations in molecular biology, cell biology and industrial microbiology that follow international guidelines, such as ASME-BPE, GAMP5 and 21CFR part 11 to support your GMP compliance.
Credora Life Sciences is a rapidly growing Biotechnology Company based out of Bangalore, India.
We are the only comprehensive solution provider, focused at Molecular Diagnosis of Cancer and infectious diseases. Credora Life Sciences easy access to the Scientists and its ability to interact directly with the end users enables organizations make independent decisions about their Research Ideas, empowering them to proactively take control of their needs.
Credora specializes in Molecular Diagnosis of Cancer and Infectious Diseases and is the sole provider of comprehensive biotechnology solutions in this region. We are committed to quality and ISO 9001:2008 certified.
MISSION
To support advanced scientific research, help combined investigations and add to the scientific knowledge of the Molecular pathways of cancer and infectious diseases, leading to improved diagnosis, treatment and prevention.
VISION
To be a cutting-edge, innovative Biomedical Organization with a strong focus on technology, translational research and personalised services, striving to be an industry leader in the Biomarker Industry.
SMITHA MURTHY
Founder & CEO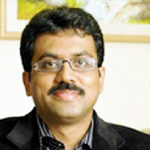 Dr H J JAIKRISHNA
Senate Member, RGUHS, Bengaluru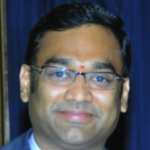 Dr K SRINIVAS
Dept of Oral Medicine & Radiology, AECS Maaruti College of Dental Sciences
Dr JALEEL KIZHAKKAYIL
Cell Biologist, Dept. of Presidential Affairs, Abu Dhabi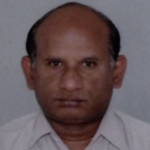 Dr JAGANMOHAN NYAYAPATHI
Former Assistant Director, IIHR(ICAR)
Mr K VENKATARAMANA
Former Assistant Director, UAS, GKVK
There are as many atoms in a single molecule of your DNA
as there are stars in the typical galaxy. We are, each of us,
a little universe.
Neil deGrasse Tyson